PRT Bus Line Redesign: Two public meetings 11/14 & 11/16 to discuss study for comprehensive rethinking of PRT bus routes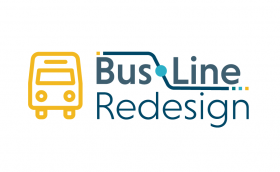 The study will consider where, when, and who people travel in and around the region, and recommend updates to bus routes to better serve all of Allegheny County.
Join PRT to learn about project goals, status/timing, and to give input about how you utilize the PRT bus network and how it can better serve you.
These are the first two public meetings related to the comprehensive rethinking of PRT bus routes, and will be held virtually via Zoom, or attendees can call to join by phone. Registration is required. Register here.
This is a "study", so it's a great time to ensure your voice is heard! Join PRT's first of two two public meetings next week using the details below. Register at BusLineRedesign.com.
You can also Take the Travel Survey on the website right now. Data gathered from the survey on how you get around Allegheny County will help PRT better plan bus routes and frequency. According to the NEXTransit website, "the most important part of Bus Line Redesign is your input. This survey is one way we will gather public input and translate that into how and where we redesign a bus network that works for all of us. The survey should take approximately five minutes to complete. All responses will remain confidential unless you choose to leave your contact information for a prize drawing."
Tuesday, November 14 at 5:30 p.m.
Zoom Meeting ID: 838 1497 8845
Thursday, November 16 at 11:30 a.m.
Zoom Meeting ID: 841 7639 5420
Meetings are being held virtually using Zoom, but registered attendees can also call-in by dialing 1-305-224-1968 and inputting the appropriate Zoom Meeting ID above.
Can't attend the 11/14 or 11/16 meeting? There will also be five "in-person pop-up tent" events throughout the month of November in various locations including: Sto-Rox Public Library and Lawrenceville Farmers Market on 11/14, North Park Boathouse on 11/16, Carnegie Holiday Farmers Market on 11/19, and West Mifflin Light Up Night on 11/30. Follow this link for details.
Details from the website:
"Many of the bus routes in our region date back several decades, and in many cases don't serve the Allegheny County of today. In 2021, we completed our 25-year long-range plan, NEXTransit. The public told us one of our top priorities should be to design an updated bus network that better serves our communities, especially our most transit dependent riders.
The global pandemic that began in 2020 has profoundly changed the way people go about their lives. Our network is still designed to take people to and from downtown Pittsburgh, but traditional commuting patterns have changed significantly. Meanwhile, the system lacks service that links neighborhoods together, and certain areas of the county have no access to transit."
Source: Pittsburgh Regional Transit