U.S. Transportation Secretary Anthony Foxx Launches the "Mayor's Challenge for Safer People and Safer Streets"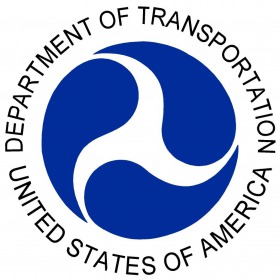 U.S. Transportation Secretary Anthony Foxx Launches the "Mayor's Challenge for Safer People and Safer Streets"
WASHINGTON, DC – Today, U.S. Transportation Secretary Anthony Foxx launched the "Mayor's Challenge for Safer People and Safer Streets," which invites Mayor's and local elected officials to attend a Safer People, Safer Streets Summit and then take significant action over the next year to improve pedestrian and bicycle transportation safety.
The Mayor's Challenge will showcase effective local actions to improve safety, empower local leaders to take action, and promote partnerships to advance pedestrian and bicycle safety. "As a former Mayor, I understand what a difference it can make when a Mayor chooses to prioritize an issue that brings together many community members toward a common goal," Secretary Foxx said. "This Challenge will help Mayors to use what we know about how to reduce pedestrian and bicycle fatalities and injuries to make a real difference and save lives in their communities.
"While overall highway fatalities have been declining, pedestrian and bicyclist fatalities have been on the rise in recent years and now represent nearly 17 percent of total fatalities. The Mayor's Challenge aims to reduce pedestrian and bicyclist fatalities around a framework of seven Challenge activities that are based on the latest innovations in improving pedestrian and bicyclist safety. The initiative will begin in March when Mayors and staff responding to the invitation will convene at the U.S. Department of Transportation (USDOT) headquarters for a Mayoral Summit to discuss how to build upon or implement the challenge's seven activity areas.
For more information visit:http://content.govdelivery.com/accounts/USDOT/bulletins/eb91f1