The Link - July 8 Newsletter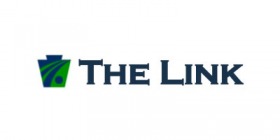 Program Center Corner
State Transportation Commission's Public Hearings
Larry Shifflet, Center for Program Development and Management
The State Transportation Commission started to collect electronic and written public testimonies for the update of the 2013 Twelve Year Transportation Program. The Commission will hold five public hearings with the first one commencing on August 11th in Altoona, PA.
A Public Participation Guidance document was created, which covers the planning and programming process, specific dates and locations of the five public hearings, and written and oral testimonies' instructions. Although written and oral testimonies are acceptable, each testifier is strongly encouraged to submit an electronic Project Abstract form. Click here to access the webpage containing the guidance document and abstract form. If you have any questions or need any assistance completing the abstract form, please contact Ms. Jessica Clark at jessclark@state.pa.us or Mr. Nolan Ritchie at nritchie@state.pa.us.
Governor's Transportation Funding Advisory Commission
Nolan Ritchie, Executive Secretary
The Transportation Funding Advisory Commission held its final in-person meeting on June 27th. There were presentations on the General Fund forecast, the financial needs and economic impact of the Commonwealth's ports, and the financial needs and growing ridership of Intercity Passenger Rail. In addition, the Commission deliberated on five funding scenarios to reach their $2-2.5 billion goal for transportation investment over the next five years. The next meeting is scheduled on July 18th and will be held via conference call. (The meeting will be open to the general public to attend in Harrisburg.) The Commission is working diligently to meet the target date of submitting a final report to the Governor on or before August 1st. For additional information, please visit: www.tfac.pa.gov.