SPC Active Transportation Forum to be held June 5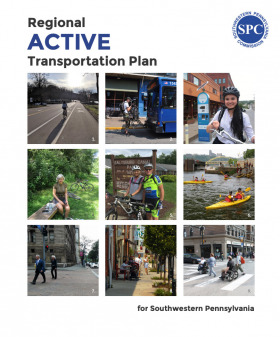 The next SPC Active Transportation Forum will be held on Wednesday, June 5, 2019 from 10:00 AM to Noon, with a networking lunch immediately afterward. The meeting agenda (as well as past meeting presentations) are available on the SPC's Active Transportation Planning webpage. The meeting will be held at Two Chatham Center, Suite 400, 112 Washington Place, Pittsburgh, PA, in the North Conference Room.
Persons with disabilities are Welcomed: SPC is committed to compliance with the non-discrimination requirements of applicable civil rights statutes, Executive Orders, regulations and policies. Meeting facilities are accessible by persons with disabilities. Accommodations may be provided for those with special needs related to language, sight or hearing with 72 hours advance notice. If you have a request for special accommodations or desire additional information, please contact Mary Brangan at (412) 391-5590, Ext. 315; TTY: 800-654-5984 or 711; or mbrangan@spcregion.org.