Bike to Work Day & National Bike Month: PA leadership reminds riders/drivers to practice safety when sharing the road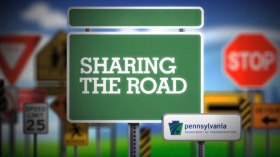 May is National Bike Month, promoted by the League of American Bicyclists and celebrated in communities from coast to coast.
Established in 1956, National Bike Month is a chance to showcase the many benefits of bicycling and encourage more folks to giving biking a try. Whether you're riding for fun, fitness or with family, or taking essential trips to work or shop, you are part of the movement for safer streets, connected communities, a healthier planet, and happier people.
Friday, May 19, 2023 is National Bike to Work Day. The observance encourages us to bike to work, but it also raises awareness of cyclists as they commute to and from work each day. #BikeToWorkDay
As more and more people take to bicycles for transportation to and from work, it's important for both cyclists and drivers to share the road safely. Both must be aware of the traffic laws and follow them. More and more communities are adding bike lanes to improve safety.
Whether you're planning to gear up and ride for #BikeToWork this Friday, May 19, 2023, or will be driving your own car, check out these Bicycle Safety Videos from PennDOT for a refresher on how to ride safely and properly share the road with cyclists. From basic riding skills for people of all ages, to rules for sharing the road, bicycle laws, how to ride with traffic, yield, stop, turn, avoid hazards, pass parked cars, ride with proper lane position, and more – it's important to be prepared when it comes to riding safely.