Construction resumes at new Pitt health care research development facility at 5051 Centre Ave in Shadyside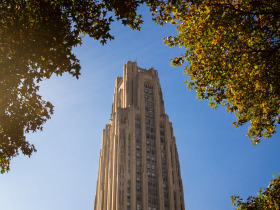 Construction will resume at a new Pitt health care facility on Centre Avenue, University officials said Wednesday, April 8, 2020.
The facility, a health care research development located at 5051 Centre Ave. in Shadyside, is a joint development between Pitt and Wexford Science & Technology. It will serve as a home for labs, offices, startup companies and industry partners.
Gov. Tom Wolf previously issued a March 19 order closing all "non-life-sustaining businesses" in the wake of the COVID-19 pandemic, including most construction projects. All Pitt construction projects in Oakland are on hold as a result of the order.
Pitt spokesperson Kevin Zwick said the state government granted Turner Construction Company, the University's contractor, a waiver confirming that the 246,000-square-foot project is a health care facility and can continue construction. The work will resume while subject to appropriate social distancing and other precautions consistent with guidelines from the Centers for Disease Control and Prevention.
Zwick said the eight-story historic building, once home to Ford Motor Company, is on track to open in fall 2021.