Birmingham Bridge Preservation Next Phase begins Thursday in Pittsburgh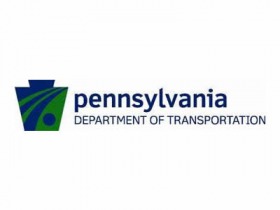 Pittsburgh – PennDOT District 11 is announcing the next phase of work on the Birmingham Bridge Complex Preservation Project in the City of Pittsburgh, Allegheny County, will begin Thursday, October 13 weather permitting.
Beginning at 7 a.m. Thursday, the southbound side of the Birmingham Bridge and the on-ramp from Forbes Avenue will reopen to traffic and the next phase of work will begin. Crews from the Joseph B. Fay Company will conduct median barrier construction, temporary barrier and curb removal, line eradication and installation, and other miscellaneous construction activities. An around-the-clock single-lane restriction in each direction on the bridge will occur through Sunday, November 13. Additionally, traffic stoppages of 10 minutes or less will occur weekdays from 9 a.m. to 3 p.m. during that timeframe.
The sidewalk on the southbound side of the bridge will be open. Bike lanes in both directions on the bridge will be maintained during this phase of work.
This work is part of the $28.5 million Birmingham Bridge Preservation Project, which includes painting of the entire superstructure, steel repairs, bearing replacements, substructure repairs, light pole replacements and a concrete overlay. The northbound side of the bridge was completed in 2015. Construction will conclude in the spring of 2017.
To help keep motorists informed as work on the Birmingham Bridge Preservation Project continues PennDOT is creating an email distribution list for Birmingham Bridge traffic advisories and construction updates. Enroll by sending email addresses to stcowan@pa.gov and writing "Subscribe – Birmingham Bridge" in the subject line. Additionally, motorists can find information at http://birmingham.otmapgh.org/.
Motorists can check conditions on major roadways by visiting www.511PA.com. 511PA, which is free and available 24 hours a day, provides traffic delay warnings, weather forecasts, traffic speed information and access to more than 770 traffic cameras. 511PA is also available through a smartphone application for iPhone and Android devices, by calling 5-1-1, or by following regional Twitter alerts accessible on the 511PA website.