Public Comment Period for Draft 2023-2026 Transportation Improvement Program (TIP) ends June 7, 2022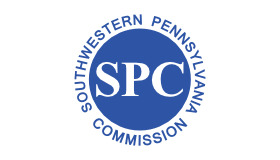 Upon consideration of public comments received, the Southwestern Pennsylvania Commission will consider approval of the draft documents at their meeting on June 27, 2022. To share a comment with SPC after the public comment period has ended, email comments@spcregion.org and be sure to include your county in the subject line. (Updated 6/9/22)
===============
The Southwestern Pennsylvania Commission (SPC) is seeking input on the draft documents that will advance investments in the region's transportation plan including:
Draft 2023-2026 Transportation Improvement Plan (TIP) – Identifies the region's priority roadway, transit, and multimodal transportation improvements programmed for advancement over the next four years
Environmental Justice Benefits and Burdens Assessment of the Draft 2023-2026 TIP
Air Quality Conformity Determination for the Draft 2023-2026 TIP
Amendment to the region's long-range transportation plan SmartMoves for a Changing Region to reflect updated revenue projections and a revised project list including project phasing and cost information included in the Draft 2023-2026 TIP
These documents are available for review on the Southwestern Pennsylvania Commission website for public comment ending June 7, 2022.
View and download the DRAFT 2023-2026 TIP Summary Report here and visit the SPC Website for ten additional appendices including TIP modificationi procedures, performance measurements, financial summary, highway program list, public transportation project lists, and more.
Virtual public meetings will be held for PennDOT District 10, District 11, and District 12 acoording to the following schedule, as well as an in-person meeting in Fayette County:
Virtual: PennDOT District 10 (Armonstrong, Butler, and Indiana County)
Wednesday, May 18, 2022 from 6-7pm
Virtual: PennDOT District 11 (Allegheny, Beaver, and Lawrence County, and the City of Pittsburgh)
Thursday, May 26, 2022 from 6-7pm
Virtual: PennDOT District 12 (Fayette, Greene, Washington, and Westmoreland County)
Wednesday, June 1, 2022
In-Person Public Meeting: Fayette County, Tuesday, May 31, 2022 from 2-3pm at the Fayette Chamber of Commerce, 65 W Main St. #107, Uniontown, PA 15401
For individuals without access to the internet, paper copies of draft materials can be mailed by SPC upon request to Shannon O'Connell at (412) 391-5590 ext. 331 or soconnell@spcregion.org.
===============
How SPC makes a difference?
The Southwestern Pennsylvania Commission (SPC) is committed to keeping our region connected and moving forward. SPC works with local, state and federal partners to plan for the continued growth of SWPA. SPC helps counties, cities, municipalities and townships access more than $35 billion state and federal transportation and economic development funds allocated to the region through 2045. Together, we are enhancing our region's competitiveness in the national and global markets. Source: SPC