Inspector General report says DOT's management challenges for 2023 include reducing highway fatalities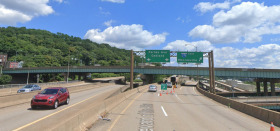 A new Department of Transportation inspector general report concluded that DOT's key 2023 "management challenges" range from reducing highway fatalities to successfully implementing the variety of Infrastructure Investment and Jobs Act programs. "In particular, DOT's success will require identifying the root causes of the increased fatalities," the IG said. "This effort will require sustained research, data analysis and careful coordination between the department and its operating agencies, state and local governments, industry and other stakeholders – as well as efficient stewardship of over $34 billion in IIJA program and grant funding aimed at improving transportation safety."
The management challenges report is required annually by law and helps the department focus attention on effectively managing its programs and operations while advancing its strategic goals.
Some of the key challenges included:
Managing challenges in addressing the underlying root causes of recurring security weaknesses, due in part to the inconsistent enforcement of an enterprisewide information security program, in which the IG said it has identified nearly 10,000 open security weaknesses.
Managing risks to achieve goals; enhancing award, administration and oversight processes over new and existing funded programs and projects.
Executing federal priorities related to the impact of climate change, advancing equity, and promoting resilience in infrastructure.
Coordinating effectively to address DOT and stakeholder capacity challenges to successfully deliver Infrastructure Investment and Jobs Act programs.
Maximizing the benefits of workforce flexibilities and the hybrid work environment to enhance efficiency, effectiveness and engagement.