Ridesharing development in Charlotte, NC aims to provide safe and stress-free alternative for women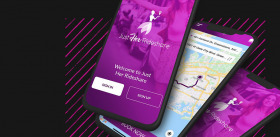 A new women-only rideshare company in Charlotte, North Carolina is looking to target more women riders and drivers through their company Just Her Ride Share. Started in 2020 by Kimberly Evans, the rideshare service alternative aims to provide a safe and stress-free environment for women to take advantage of popular Uber and Lyft-style services without the discomfort that many women feel when encountering an unknown male driver.
The experience was initially observed through a customer discovery program at UNC Charlotte and a 2018 Alarms.org survey where the company's founder learned that 45% of women surveyed prefer female drivers, and 23% of women who ride Uber say they've had to report an uncomfortable encounter with an Uber driver – with 8% saying they had to get the police involved over an Uber driver's behavior.