"To make hybrid offices work, employers must support commutes" in back-to-office strategies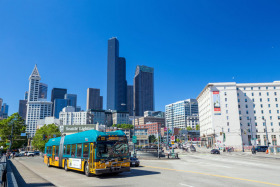 Back-to-office strategies include a lot of things to lure people back. From free lunches to outdoor activities, updated work areas, fully stocked fridges, and more, employers nationwide have been exploring what amenities may nudge people towards short-term happiness during a transition back to the office after months or years spent working from home, but according to this article published by Actionfigure AI last year which is still being hotly debated today.
The writer suggests that many employers are overlooking a number one reason people don't want to return to work in the first place: the commute.
According to a Bloomberg report in summer 2021 citing that employees were quitting instead of giving up working from home, 84% of employees have said that "not commuting" was a top benefit of working from home. The cost savings of not having to go to the office ranked second. In that survey, these two reasons actually ranked ahead of avoiding COVID-19 exposure. This top response of not having a commute ranking as the top benefit of working from home has also been backed by numerous other employee surveys and research (six links can be found in original article).
Did you know that in 2020, four times more employees cited commuting as a reason for quitting compared to 2010? It's true.
This editorial article from ActionFigure AI goes on to review the changing perspective of employees and their employers on whether the commute is considered "part of the work day", and details the rising costs of driving as a primary commute option, and the rising popularity of the hybrid work schedule's impact on how employees perceive their commute options – ultimately offering some recommendations for partnering with employees to provide viable commuting options that make the return to the office a smoother transition for all.