Transit app Moovit rolls out more personalized trip-planning features including Smart Card travel suggestion widgets based on your activity, and more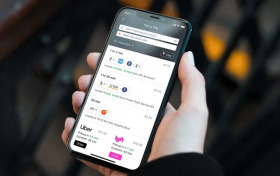 The Intel-owned Moovit app is aiming to be more helpful when it comes to helping users reach their destination via transit, so earlier this month the app rolled out more personalized trip-planning features in 3,500 cities across 112 countries to build on its existing route suggestions.
One of the new functions, Smart Cards, will populate the home screen with travel suggestions based on factors like location, time of day/week, previous travel activity, and items you mark as favorites. Another function, Smart Trips, allows users to set up preferred transit options, and the last of the new features, Smart Returns, allows users to quickly select a trip back to the last location you departed from.